Offers at Antique Bazaar
Enjoy the deligths of India for even less. At different days of the week we offer you discounts at Antique Bazaar for different food items.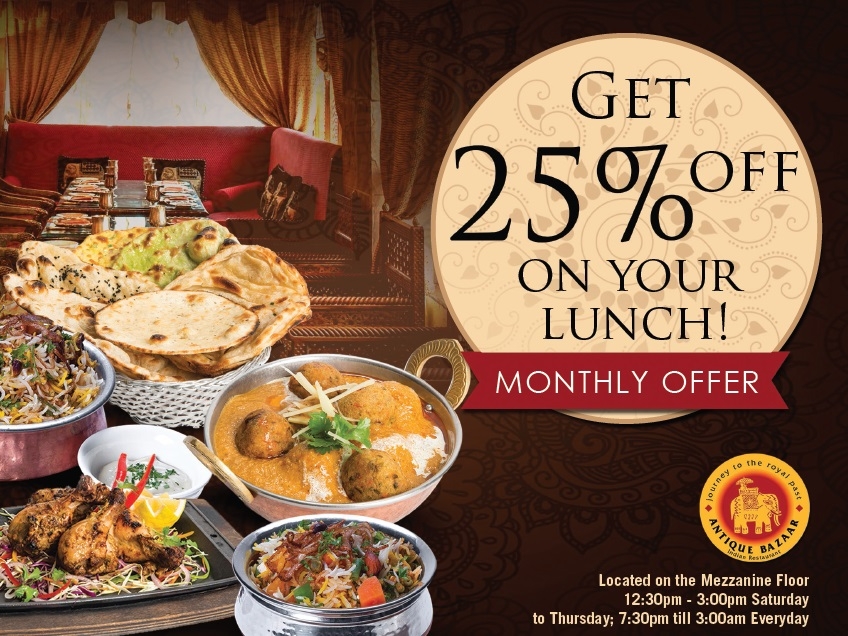 Indulge into authentic Indian cuisine at Antique Bazaar and enjoy 25% discount on lunch Learn More
25% off Lunch
Enjoy the charismatic, yester-era traditions and flavours of Indian cuisine at Antique Bazaar. Menu has a wide spread of authentic vegan and non-vegan choices. Dine at lunch hours and avail 25% off.

Book your table now by calling +97143977444.


Terms and Conditions apply.